SEO (Search Engine Optimization) is a critical component of maintaining a blog or online publishing platform. It ensures that potential readers can simply find your material and promotes traffic to your website. SEO services may help you boost your audience by increasing the visibility of your content in search engine results pages (SERPs).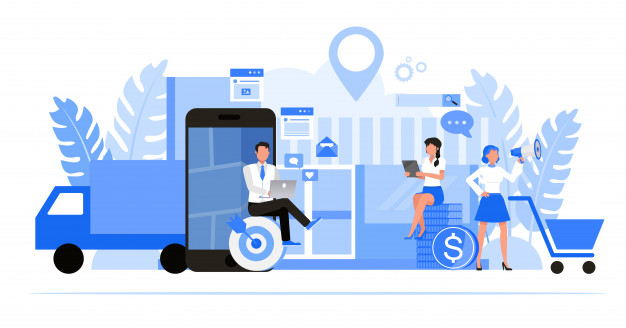 Keyword research is one of the most crucial components of SEO for blogs and online publications. This entails discovering and adding the terms and phrases that your target audience is searching for into your content. By using relevant keywords, you may increase the likelihood that your content will show in search results for those phrases.
Another significant part of SEO is optimizing the structure and appearance of your website. This involves employing header tags (H1, H2, etc.), building a clear and logical navigation menu, and making sure your website is mobile-friendly. These factors can serve to improve your visitors' user experience, which can increase your search engine results.
Link building is one of the most effective techniques to attract traffic to your website. Obtaining backlinks from other websites that point to your content is what this entails. The greater the number of high-quality backlinks linking to your website, the more likely your content will show in search results. Guest blogging, making infographics, and engaging in online forums are all strategies to gain links.
Content generation is another critical part of SEO. Blogs and online publishers must provide high-quality material that is relevant, interesting, and useful on a continuous basis. This will help you develop your brand and gain a dedicated readership. Additionally, publishing shareable content for social media sites might assist generate more visitors to your website.
Finally, it is critical to track and assess the effectiveness of your SEO activities. This may be accomplished by utilizing technologies such as Google Analytics, which can give insights into your website's traffic, engagement, and conversions. This information might assist you in determining which aspects of your SEO approach are functioning effectively and which require improvement.
In conclusion, SEO services might be critical to the success of a blog or online publishing platform. You can increase the visibility of your content and bring more traffic to your website by applying effective keyword research, website optimization, link building, content production, and measurement. It is always preferable to speak with an SEO specialist to help you adopt the optimal plan for your individual needs.
Improve your online visibility and drive more traffic to your website with our professional SEO services in Malaysia. Contact us today to see how we can help you achieve higher search engine rankings and increased conversions!